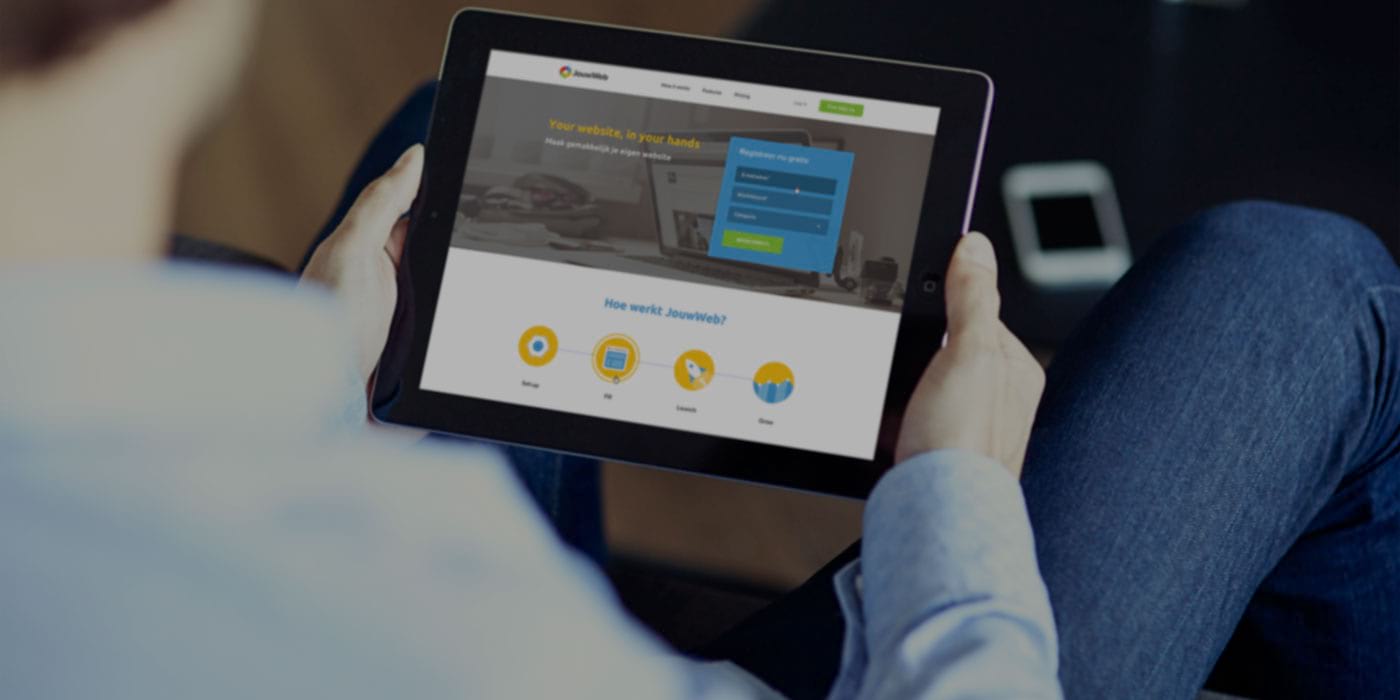 🇬🇧 Front-end UI Developer (EN / NL)
Eindhoven

,

Noord-Brabant

,

Netherlands

€3,700 - €5,200 per month

Development
Job description
Will you be our new front-end UI developer? 
Are you a UI wizard who knows their way around our Editor's interface, our websites, and our customers' websites? If the answer is yes, we've got a dream job waiting for you!
What you can expect
As a front-end UI developer, you'll join Webador's mission to help small entrepreneurs build a website (or webshop) they can be proud of. Your number one priority: the quality of our front end. You'll translate designs and sketches into accessible, responsive, SEO-friendly HTML and CSS that can be easily maintained. With solid basic components, you'll help take our front end to the next level.
Developing and improving UI components for our Editor, our websites, and our customers' websites
Setting up tooling to guarantee the quality of our front end
Proposing product improvements, new features, and improvements to existing features
Improving the design of our homepage
Improving customer websites and our design options
Why you'll love this job
Our company is driven by user experience and we're obsessive about improving that for the over 125.000 small business owners using our service. Your designs will help maintain that customer satisfaction. Because we're so data-driven and do a lot of A/B testing, you'll have regular opportunities to evaluate your work. At Webador, ideas turn into active projects very quickly!

What you'll tell your friends
Your work will improve not only the user experience for our 100k+ customers, but also for the 9 million visitors their websites receive each month. That's a lot of impact! You're also in the right place when it comes to professional development and growth opportunities. As a fast-growing technology company, we've won the Deloitte Fast 50 award for 4 years in a row. You'll grow with us, learning a lot on the way as our online marketing team - and your role within it - continues to expand.

Freedom in your work
You'll work independently, but not alone. You'll organize your own workload, set your own priorities, make proposals for new projects and opportunities, and come up with your own initiatives. You're also surrounded by an enthusiastic team you can spar with when necessary. Wake up and decide you want to work from home for the day? That's fine with us!

You'll spend between 32 and 40 hours a week at work. In exchange, we promise a good salary and a variety of other benefits. We're a team of about 30, and you'll join a group of 7 developers doing everything from front-end to system management.
Job requirements
About you:
Extensive experience with HTML and CSS, and the ability to reason about semantic page structure and CSS architecture
Solid fundamental knowledge of JavaScript: you can read the language well and feel comfortable modifying existing code
A visually-oriented approach and the ability to spar with designers or developers
Living in the Netherlands or Belgium, or open to relocating (we'll help with that!)
Bonus points for experience in:
SEO
WCAG Accessibility Guidelines
React (or a similar framework)
Design systems (and possibly tools such as Storybook)
TypeScript
PHP
CSS preprocessors such as LESS / SASS
Are you the front-end UI developer we're looking for, and are you available for a minimum of 32 hours per week? Apply now! Have questions about this vacancy? Get in touch with our CTO at roel@webador.com
No agencies, please.
Werken bij JouwWeb
Hoe is het om bij JouwWeb te werken? Collega's aan het woord!