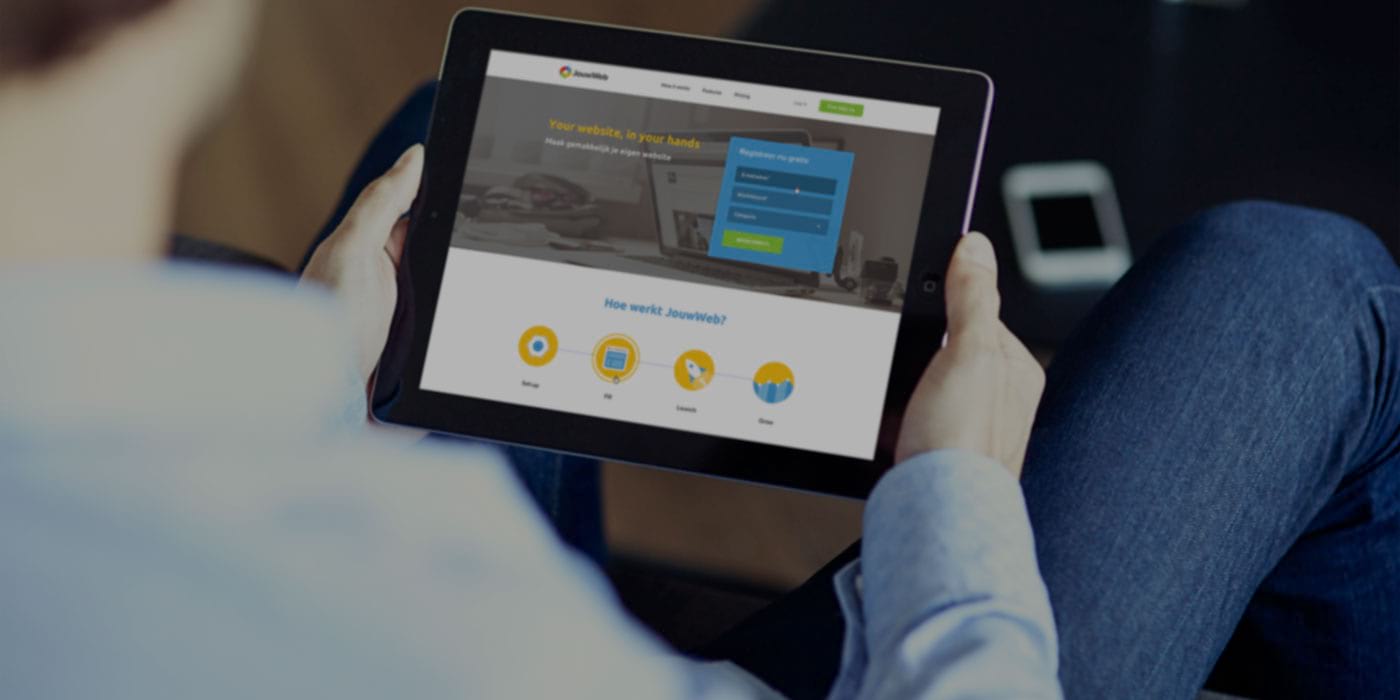 Working at JouwWeb / Webador
Country manager Nicole
Nicole is our Country manager for Germany and team lead for the other Country managers. Our mission to help small entrepreneurs worldwide with their online presence motivates Nicole in her daily job. She talks about her goals, working at the vibrant Stijp-S and what it's like to work as an international at JouwWeb. Are you curious? Then check out her video.
Developer Sjoerd (Dutch video)
Sjoerd is our full stack web developer and is responsible for new features, managing existing features and sometimes technical customer support. Do you want to find out why he likes working at JouwWeb so much and what makes working at JouwWeb different from other companies? Then take a quick look at his video.
Communication specialist Joost
Joost is our communication specialist, where he daily supports many of our customers in creating their own website. He also helps to put JouwWeb on the map online. Joost is motivated by the impact we make by helping thousands of small entrepreneurs with a website. And we do that with a small, close-knit team. Click on his video for his story.
Do you want to read more about what makes us such an interesting employer?
More about us
Do you want to find out more about us and our mission? Read all about it on our company website.